Recommended Tools & Services
Reliable Web Hosting
If you take your online business seriously, you must have your own website or blog! It's even more important than to have "just" social media presence! I've been trying many different web hosts over the years… still have a few of them – but the most reliable is HostGator hands down!
I like their friendly support, last time I needed them for installing my free SSL on one of my sites, it was fixed in a matter of a few minutes! That's how fast their support is.
I now host unlimited websites, unlimited SQL databases and of course their space and bandwidth is enough for ALL my sites! I signed up for their 3-year plan and saved quite a nice chunk of money 🙂
Don't wait, you don't need to study all the web hosts that are around, HostGator is a perfect choice!
Domain Registering
Just like web hosting, having your own unique domain name is essential for your business! How do your customers and clients remember you? They have a picture in their mind that displays your website name! Your domain / website name is your brand! Your own unique brand. And whatever happens to Facebook, Instagram or Pinterest – your site is there! Always!
Your visitors, clients, customers do not rely on social media sites, they rely on your own domain. There they will find all your important information, products descriptions, your buy buttons, etc.
I've registered like hundreds of domains over the span of more than 10 years! And guess what: almost ALL my domains have been registered at NameCheap!
They have low prices and you can rely on their no troubles service. Register your next domain name here: NameCheap.com
Autoresponder Service
Having your own business without building a list of subscribers, customers, potential clients is worth nothing! I've been there and I've done that… the years without my own list were wasted for sure!
Now I have more than 6,000 subscribers and customers on my lists and I'm proud having their details hosted at Aweber! I know they're safe and whenever I have a new product launch or I would like to promote something to my list of subscribers, it's Aweber I can count on!
I used many different autoresponder services before, but Aweber still holds number 1 place in my books! It offers all the features I need, it offers unlimited lists, unlimited emails and great automation as well! I also use their blog broadcasting feature. It's a wonderful "toy" and I can't really imagine running my business without their tools. Not anymore!
Plus the price is really affordable. I don't think you need to look elsewhere, forget GetResponse, ConvertKit and similar services where you pay much more for less!
Get the best autoresponder service I 100% vouch for here!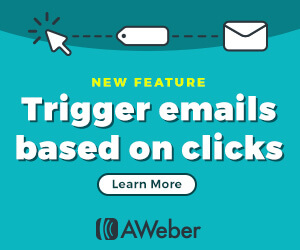 I'm not done with listing my favorite tools and services. But those top 3 services are basic and back-bone of my online business. If you'd like to ask something or need a help, just comment below or contact me!